BuySide & Origination Services
Leveraging proprietary market insight & compelling deal flow to assist buyers in creating acquisition opportunities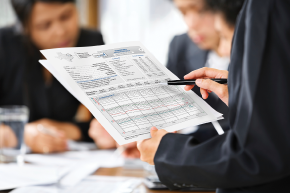 PLS has been assisting local buyers and multi-nationals in developing new business and/or sourcing acquisition opportunities.
Clients use PLS buyside services to expand their brand, deal flow and overall market possibilities.
PLS offers a number of simple tools and media solutions to buyers desiring to develop their business and expand deal flow. For example, first line services include traditional display advertising, wanted listings, direct mail, regional studies and analysis. The PLS website also offers advertisements and links between PLS and a client's website through ads, logo placements and industry sponsorship boards.
On the research side, PLS can also help clients develop their acquisition strategy or conduct peer group analysis. For example, a buyer desiring to move into the Permian could retain PLS to provide management, a regional study of industry activity and acquisition targets. PLS could also conduct a study of area acquisitions and divestitures which might provide valuable insight for companies contemplating new growth.
PLS is also available to mine industry data for anomalies and business opportunities and share that information and ideas with aggressive buyers willing to retain PLS.
Finally, PLS provides traditional buyside services acting as an agent for clients to source opportunities. These types of intimate buyside services can save clients time, insulate them and or create opportunities they might not see on their own. Retaining a buyside advisor can also facilitate transactions and save valuable time as PLS' team does most of the mundane or busy work necessary to source deals. By using PLS- a client's universe of thought, ideas and deal flow is expanded.
Buyside services are limited by their very nature so as to minimize any potential conflicts.
PLS generally works for 6-12 clients per year on noncompetitive projects over a select 3-6 month basis. PLS is generally paid through a retainer and success fees.
Contact us to discuss your needs: