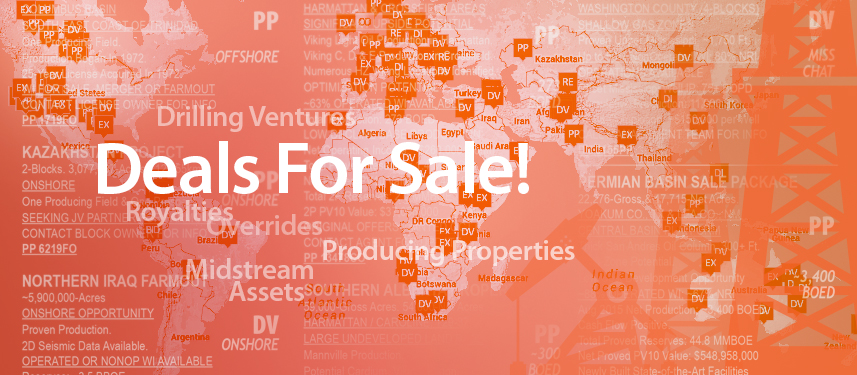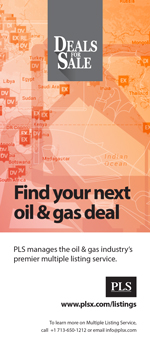 Download Brochure
Submit a New Listing
Immediate access to oil & gas industry's MLS network
1,500+ U.S., Canadian & International listings
No commission network!
Search & seek capabilities
Sellers use PLS to generate buyer leads
Listings appear in PLS hard copy reports & online
Buyers use PLS to generate deal flow
Combine MLS with PLS' core reports & regionals for added value
Find your next oil & gas deal.
Over 2,000 active deals at any time. PLS manages the largest single database for oil & gas opportunities in the USA, Canada and International markets.
Sales made simple.
Armed with the largest buyer network in the industry, PLS offers both buyers and sellers the tools to secure speedy and successful divestment leads. With over 25 years of oil and gas experience, PLS is ready to streamline your A&D process.
Constantly Updating
PLS ensures content is fresh every day. This requires detailed cross-referencing of all public forums, in addition to honoring frequent update requests from our subscribers who submit deals privately.
Easy Searching
With the click of a button, subscribers can access a customizable list of asset types based upon their own unique personal acquisition criteria.
No Commissions
While certainly a key benefit to our Seller clients, Buyers can proceed confidently in knowing PLS will not factor any fees into a given asking price.
Broad Range of Asset Types
Whether you are seeking producing on non-producing assets, operated or non-operated, one well or one thousand wells, PLS displays the full spectrum of the market within our Multiple Listings Service.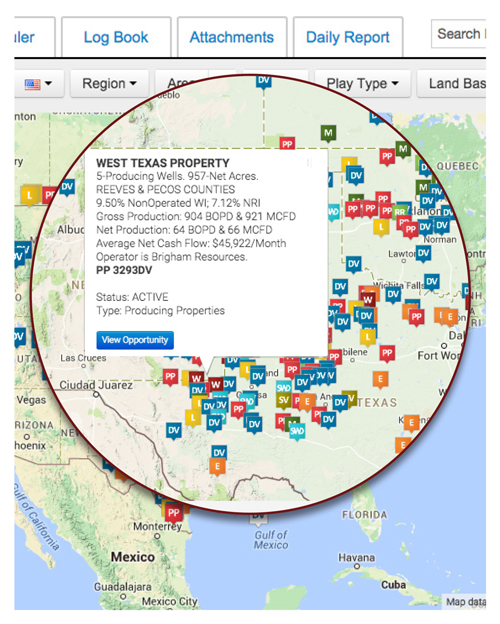 Global Opportunities

PLS links GIS coordinates to each listing to provide clients with a clear vision of what the oil and gas transaction environment has to offer.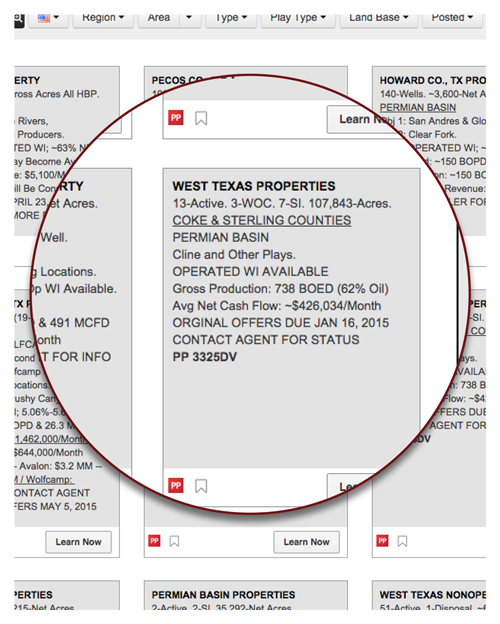 Serving Buyers

PLS clients have access to all public and private opportunities within the Multiple Listing Service and can bookmark preferred listings to receive updates.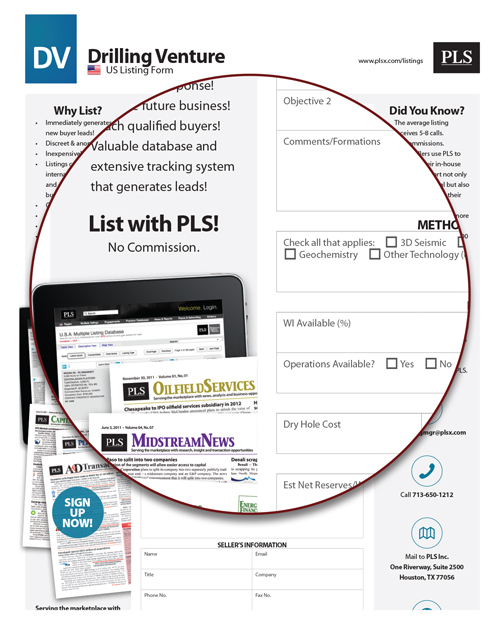 Serving Sellers

Clients are able to post as many deals as they may have over the course of a year and pay no commissions in the event of a successful sale.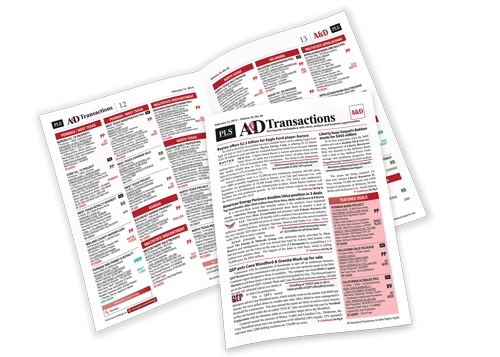 Maximizing Reach

Multiple listings are published in PLS' 20 National, Canadian and International industry reports taking advantage of over 10,000 PLS subscribers.