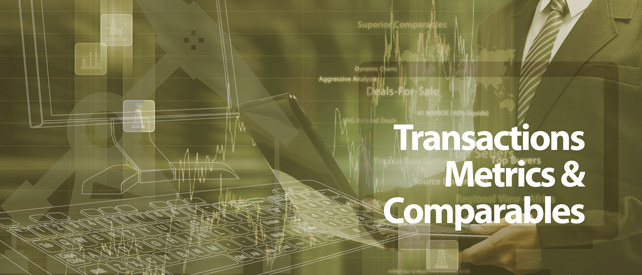 Comprehensive deal coverage
Upstream, Midstream, Downstream, OFS, Power, LNG and What's for Sale.
The Global M&A Database covers the upstream, oilfield service, midstream, downstream, power and utilities and LNG sectors on a user-friendly web-based platform. The coverage captures all deals and includes proprietary valuation protocols, clarity and transparency via attached source documentation, easy export capability and friendly custom charting and sorting.
Uncanny Insight, Unquestionable Analysis
The Global M&A Database is powered by a team of professional and experienced analysts and supported by over 20 years of boutique archived industry research by PLS. The product tracks over 200 data points and thrives on capturing and analyzing all deals. The experience and relationships of PLS drives insight and data not available on other competitive products.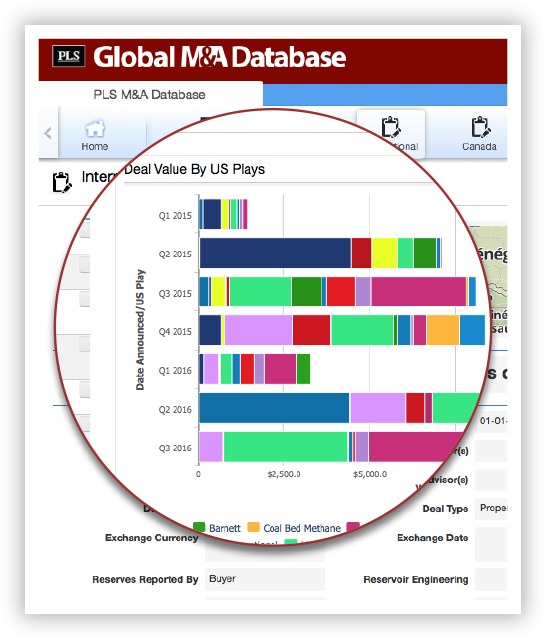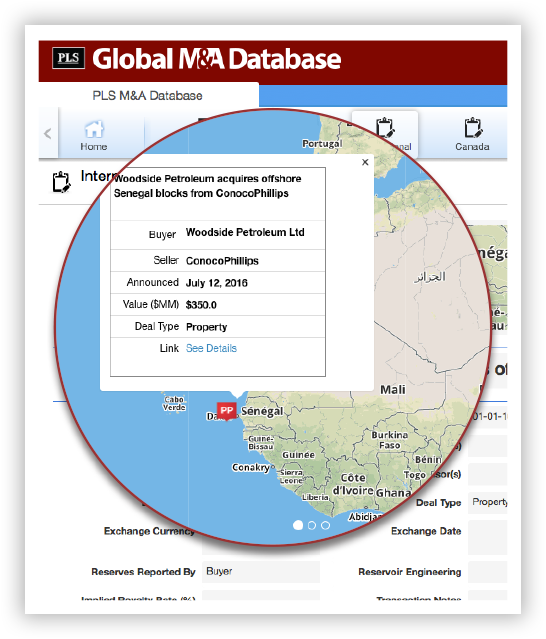 What's For Sale
The Global M&A Database is a natural extension of the PLS multiple listing database. PLS aggregates all publicly announced deals for sale into a single module and is the most comprehensive data set of its kind. This special feature includes every deal ranging from large packages being brokered through agents and investment banks to smaller non-brokered opportunities obtained via PLS scouting.
Exceptional Client Support
PLS analysts are available for superior client support, be it software, analysis or data. Simply call and we will immediately get an analyst for you. PLS supports the Global M&A Database with other industry intelligence from flagship products like docFinder, Capitalize, PetroWire and Petroleum Listings. Need to dig deeper - just call!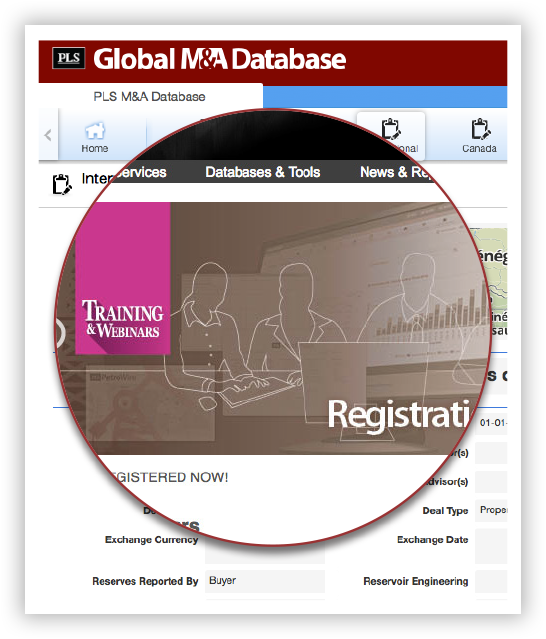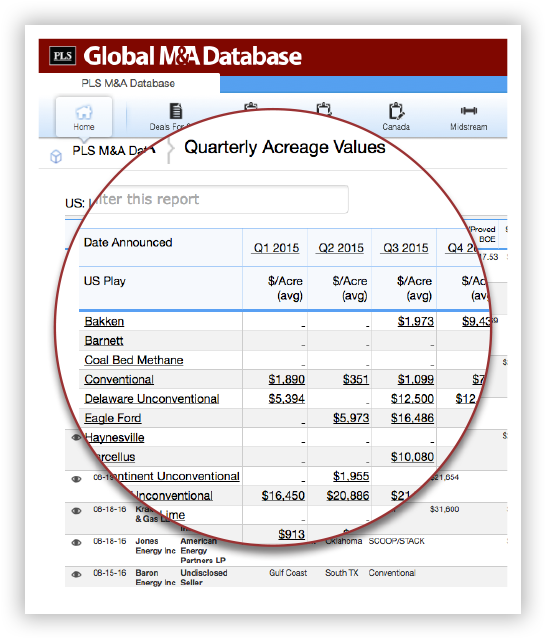 Superior Comparables
PLS provides multiple criteria for selecting comparable transactions either by size, play, geography, oil/gas mix, reserve life and more. The easy-to-use platform allows for multiple criteria for quick compilation of comparable transactions.
Mapping Interface
Currently, the United States module is supported by a mapping interface. PLS is developing additional tools to expand this interface allowing clients to click and outline areas of interest. The AOI will be exportable as well as the transaction data within the AOI. PLS is also working on expanding these capabilities beyond the United States.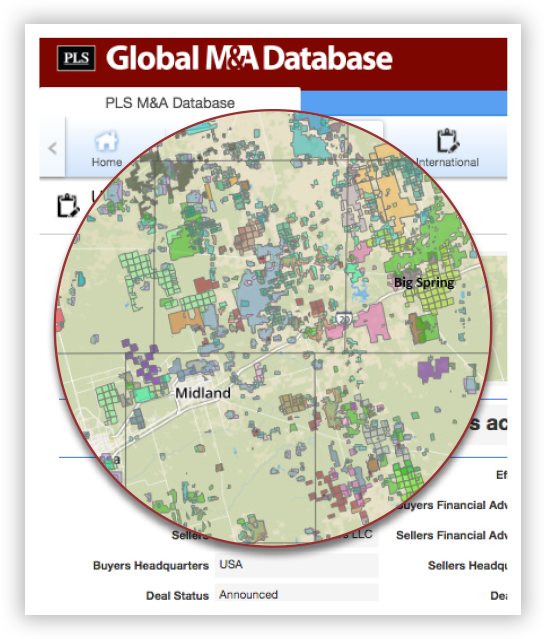 The Future of Deal
Analysis starts Here
Get Actionable Intelligence
for Analyzing & Valuing Asset
Transactions Today
Request Tour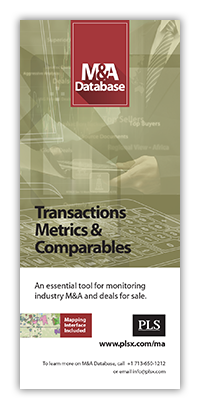 Download Brochure
Simple & Easy
The Global M&A Database is simple and easy to use, offering seamless downloads and data export capability. The PLS data and analytics reside on a nimble software platform for easy training and individual use.
Thorough Coverage
PLS provides not only solid analysis of the marketplace but also uncanny scouting information and source documents.
Solid Analysis
Deals are analyzed per standard and transparent protocols. Through deal comments and notes, clients easily understand the basis of the analytics and are also provided the base data to perform independent valuation.
Personal Reports
System includes a series of standard reports and charts. Clients can create and save their own reports and charts to track what is important to them. Their personal reports are updated dynamically when a new deal fits the criteria.
Transaction Backup
PLS prides itself on transparency of the data and analysis. Included with every deal is supporting documentation and analyst notes as necessary to audit the valuation data.
Timeliness
Deals are updated as close to real time as possible. Often, the PLS analysis will be the first to hit the marketplace.
Superior Comparables
PLS protocols and advanced analysis of other assets such as acreage costs provide a superior product.
Depth & Breadth
PLS leverages additional A&D reports, databases, multiple listing service and overall deal flow in support of the industry's leading M&A Database.
U.S., Canadian and International news are covered in PLS reports.
Find news, analysis and business opportunities in PLS reports. Subscribe by bundled package or pick the report that best suits your needs.