Prospect Brokerage and Oil & Gas Marketing Services
Selling oil & gas prospects through aggressive marketing services
Divestment Brochure
The Sale Process.
The sale of oil and gas interests comes down to four steps: (1) data collection, (2) packaging, (3) buyer list, and (4) execution.
PLS' integrated product line assures success.
1. Data Collection

PLS has proprietary protocols and software for handling data. We use PHDwin, TGS Longbow, ArcGis and in-house data sets to match public and third-party data with seller-provided information, so buyers don't have to.

2. Packaging & Presentation

Resources include desktop publishing, in-house printing, proprietary buyer lists and mailing facilities to ensure timely and cost-efficient marketing support. PLS hosts state-of-the-art internet virtual data rooms for easy and secure information access.

3. Buyers List

PLS constantly updates buyer profiles, tracks listing inquiries and cross-references various databases to generate a high-quality list of potential purchasers.

4. Execution

PLS has been advising sellers for more than 20 years and its growing research operations, online listing service, direct mail capability and marketing services provide valuable leverage for any divestment effort. In addition, our M&A Database provides detailed insight for determining fair market value.

Leverage.
PLS leverages its newsletters and expos in support of client offerings.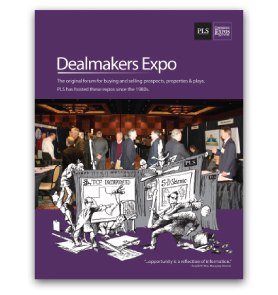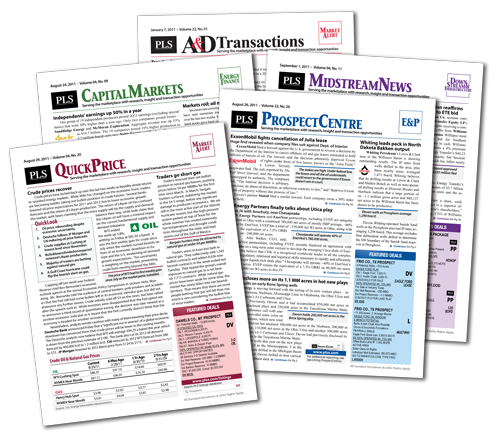 PLS can help sell your operated properties, non-operated working interests, overrides, mineral interests, prospects and midstream assets by: