Prospect Brokerage and Oil & Gas Marketing Services
Selling oil & gas prospects through aggressive marketing services
Divestment Brochure
Exploration Advisors Group
PLS markets drilling prospects, farm-outs and large exploration projects through its Exploration Advisors Group. PLS and Exploration Advisors offer a number of resources.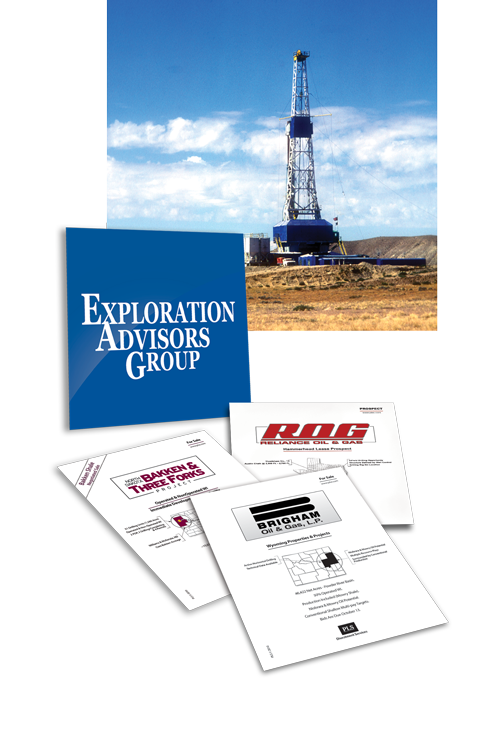 PLS and Exploration Advisors offer a number of resources for prospect generators looking for help in marketing their exploration ideas.
As with divestments, PLS' exploration team brings unique resources, protocols, market knowledge, buyer relationships and transaction insight to simplify the prospect sales process.
We have helped prospect generators and exploration managers with projects ranging from one-well conventional prospects to large, multi-well concepts.
PLS and Exploration Advisors utilizes our publishing resources, including the PLS PetroScout newsletter to market and advertise assignments.
Our Dealmakers Expos are an added resource, offering clients discounted rates for booths and admission at highly effective industry prospect and property marketing events.
Exploration Advisors uses innovative web technologies to market prospects including specialized tracking, seismic evaluation tools and process management.
PLS and Exploration Advisors also work with regional technical and geological firms such as INEXS and Corporate Montage to market complicated and highly technical opportunities.
PLS Exploration Group has marketed prospects since 1995.
Our multiple listing service has handled thousands of prospects over the past 20+ years and its database tracks all active buyers. PLS also tracks other market activities, including prospect shows and operator activity.
Exploration Advisors works hand-in-hand with PLS' land team, Synergy Land Partners, to market large unconventional acreage plays. PLS and Exploration Advisors have been retained as advisors on more than 150 prospect marketing efforts.